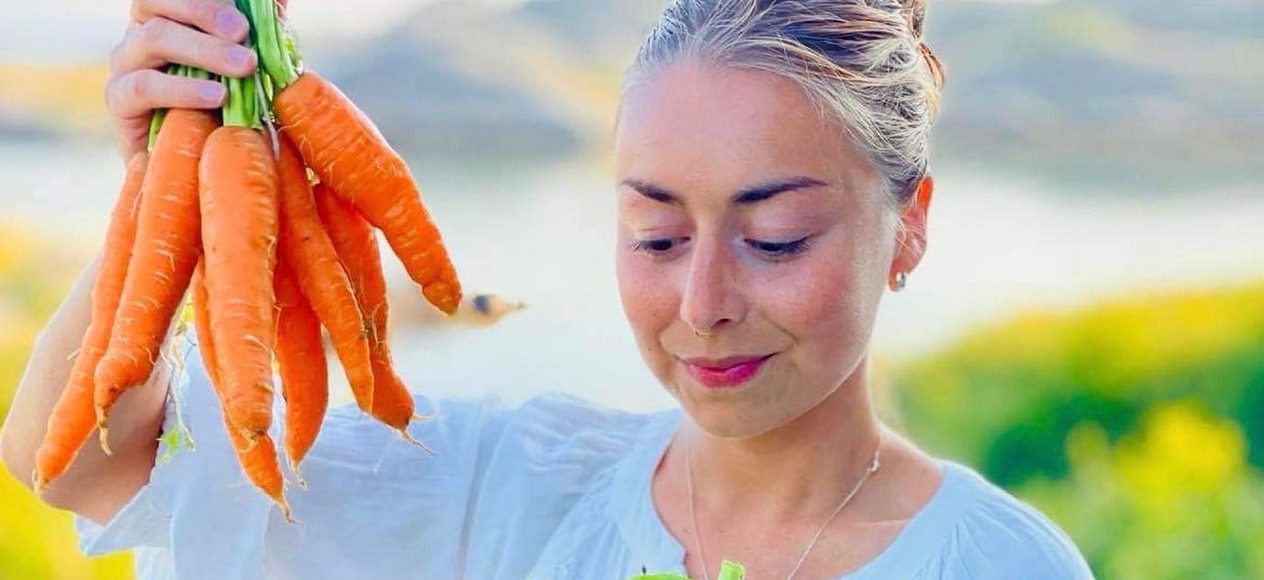 by Nora May Engeseth


Food and production
Today marks the World Day for Sustainable Gastronomy. – Chefs can be a bridge between food producer and consumer, says food activist and chef Marianna Debelian.
Food activist Marianna is passionate about the good food experience, preferably with communication. Through their own catering company, and the profile on instagram (@mariannitas_), knowledge, commitment and inspiration are shared.
Marianna has previously been deputy head of Spire. She has also been involved as a coordinator for the initiative Take the sea back and use the earth, where she co-authored Matmeldinga – For a new, better and sustainable food policy (2020) together with the Norwegian Farmers 'and Smallholders' Association. She was also a co-author in the solidarity cookbook of the Latin American group published the same year. Few can fit better on an international day for sustainable gastronomy than Marianna, with roots and inspiration from Brazil, Armenia and Italy. With an Italian grandmother and an Armenian grandmother, she was curled up early, bottled up on an abundant love of cuisine and a colorful understanding of what can be on a plate.
– I make a lot of Armenian, Italian and Brazilian-inspired food with Norwegian ingredients. I like to point out that Norwegian ingredients make up a fantastic canvas, even for world food! My favorite is hummus based on peas and mint. Or that bulgur can be replaced with barley groats, emmer or spelled pearls.
Marianna Debelian is passionate about a sustainable food system.
Photo: Gilberto Debelian




MARIANNA DEBELIAN

Residence: Oslo
Age: Will be 29 in a month.
Favourite dish: I especially love the food I grew up with, so a fusion between them.
Favorite raw material: Chives. I collect, freeze, make pestos … it works for pretty much everything!

Some sources of inspiration:

CREDO and Heidi Bjerkan in Trondheim. They have a very exciting vision, and create not only a restaurant, but a place to learn.
Nectar in Oslo. They are knowledgeable about where the ingredients come from, the food is absolutely fantastic, and the menus change according to the seasons.
Chef Tom Hunt from England is experimental on British ingredients in season there. He is also knowledgeable about food systems and food production.
Why and how do you work with sustainable food systems?
Food is something I have always had a strong commitment to. As I have become involved in politics, I have seen that the "hobby" has a value, and when I started in the service industry, I realized even more what an important role those who work closely with the consumer have.
You hear numbers about soil health and extinct species, but it is not easy to understand what this means on a plate. I do not want to take a judgmental role around what is right and wrong. This is very contextual, like where you are, who you are and what you like.
Local food is positive for the climate accounts, positive for our farmers and fishermen, for food sovereignty. Eating our own food is also solidarity. If we get more demand for local food, we may not have to waste so much. If you are going to make soup, it does not matter if the carrot has two or three bones. It tastes digg anyway. And if there is something you do not like, you can challenge yourself. Try again even if you did not like it the first time. But overcooked carrot, it needs no one.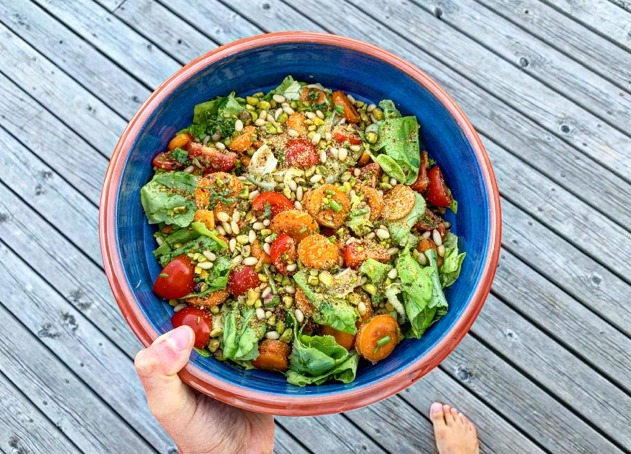 What is the role of gastronomy in the work of ensuring a sustainable food system?
An extremely important role! First, there is so much information out there. People do not always know what to do when it comes to food. One day it is right to eat it, the other day not. There, gastronomy can play an important role and inspire innovation with well-known and lesser-known ingredients.
Second, chefs can be the bridge between the food producer and the consumer. The communication bridge. If you start to tell where the turnip comes from, or about the fisherman who picked up the crab, you get a completely different proximity to the raw materials, and a completely different respect for the whole process.
The third is that all subjects are constantly evolving through research, which helps to develop society. Gastronomy is a subject in development, and one should therefore listen more to gastronomers when it comes to the composition on the plate, both when it comes to the environment and health.
How can we ensure a sustainable food system in Norway?
It is clear that the changes must take place at system level. Many do many good things in the society we live in today. Whether it's a politician, a farmer, a fisherman, a consumer – everyone has a role to play in this. But we have a system, both in Norway and globally, that benefits neither the planet nor people's health.
Calling something sustainable is problematic in today's society – we have not gotten there yet. Sustainability embraces not only climate and the environment, but also justice and social aspects. We need to change a little bit how we talk about sustainability to go in the right direction. Many people have started using the concept of sustainability, but we can not begin to think that we are there long before we get there.
People can get so angry when it comes to food and sustainability. But there are many nuances, and it is important that we as citizens manage to have more understanding and room to discuss, and end the either-or debate.
What can the consumer do to contribute?
The consumer can do a lot! Use your voice. When there is a choice, when you choose food in the store, when you visit the REKO ring. Everyone can contribute something to ensure that we have a better food system than we have today. If we are to have a system change, they must at the top understand the people's wishes. Food is for everyone, and then it is important that everyone is involved. We have seen under COVID that more and more people sought out REKO. We begin to see the value of local food and we realize that we are vulnerable.
And as a chef, I would say: be a little brave in the kitchen! Dare to try a new recipe, dare to make something with a ingredient you have never tasted before. This is how we can build a stronger relationship between people and food.