It is not many years since the status of the lenses can at best be called dull. I think we have to give Fedon Linberg a lot of credit for restoring the lenses' reputation.
That said, the lenses have acquired a health image. That can be a problem. Some people may misunderstand and think that lenses are only for health freaks. It is not.
Share
The reason for the health image is probably that the lenses have so-called slow carbs. Dishes with lentils can thus fit into a low-carb menu.
There are many types of lenses. All are cheap (some exceptions). No one is surprised that every third lens comes from India, but that Canada comes in second place is not entirely obvious (Source: Saskpulse). Nok lens-funfacts.
I like lentil soup no matter how fast or slow the carbs are. My variant is not revolutionary, just very good and solid. It starts with one classic soffrito which I add a little carrot and a little celery stick. And then I top with some delicious, fried chorizo. My recipe can be found below.
Here you will find six other good recipes for lenses. Do you have another recipe for lentil soup that you want to share with others? Do not hesitate to use the comment field below!
Also read:
Three cool ways to eat chicken
How to make perfect brownies
This is how you make the super-reflective cake
How to make spice butter
Here you can search among 4000 recipes!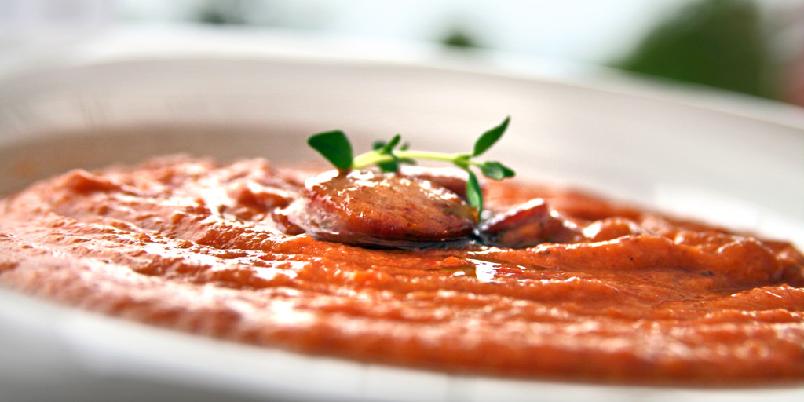 Erik Hannemann
200 g Lentils
1 onion
1 clove Garlic
1 pc Carrot
10 cm Celery sticks
1 box Tomato
Water
20 cm Chorizo ​​sausage
1 piece Broth cube
This case was first published 25/03 2010, and last updated 26/06 2017
.