I want to open this case by saying: You must try this cake!
In the course of a week, I flip through hundreds of recipes. And I try many of them. Many are good, and then there are some who are super good. Snickerskaka belongs to the latter category.
The recipe for the carpenter's cake belongs to chef Tom Victor Gausdal (who now runs a restaurant in Høvik). There is a certain amount of time between each time I try new cakes.
Why?
A bunch of favorites
Because I have a bunch of favorites that should be well done to beat (curious? It's this chocolate cake, this carrot cake, not least this French pastry and of course my brownies).
To get into it, uh, good company, the cake has to be good. Really good.
This cake is not only good, but also very fun to make. You get the opportunity to crush a whole packet of biscuits, chop loose on a bag of peanuts and whip egg whites.
If you are planning to make the cake, it is a good idea to allow some time to cool the bottom and the icing. The bottom should be cold and the glaze must be stiff enough.
The recipe can be found below!
Bring everything with you! Follow Sjuve on Facebook
Also read:
Less hassle: Ten food tips that make life easier
How to make the perfect pizza base
This is the world's most important vegetable
Cooking: Avoid the most common mistakes
Here you can search among 4000 recipes!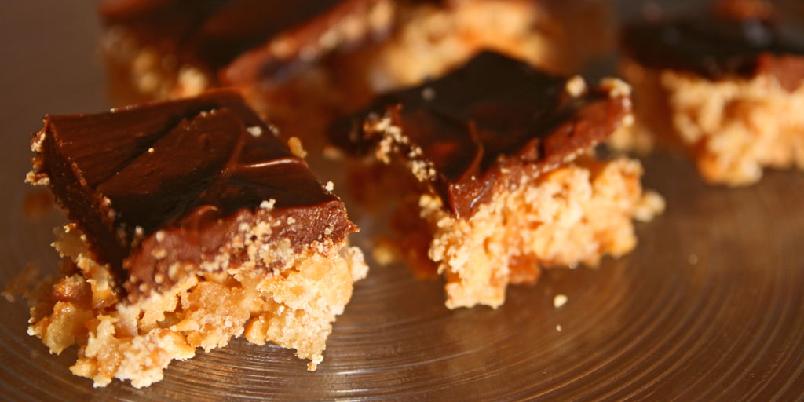 Christopher Sjuve
6 pcs Egg whites
5 dl Sugar
1 pk Biscuits
250 g Peanuts
2 teaspoons vanilla sugar
2 teaspoons bakingpowder
6 egg yolks
1 dl Cream
100 g Butter
100 g Sugar
100 g Chocolate
This case was first published 31/10 2010, and last updated 26/06 2017
.