Lassi is the drink that calms the angry chili. Therefore, you may want to serve it with strong food.
Indian food is known for its liberal use of spices. The mighty biryani or an Indian chicken becomes not Indian before you have in lots of spices.
One lassi is in its simplest form yogurt that is diluted with water (or milk). Sometimes a little salt is added or it is sweetened with sugar. Rose water is also common in India, Turkey and the Middle East where lassi is also drunk (under other names. Ayran in Turkey and doogh in Iran, for example).
Share
And then the very quickest of us have already understood that one mango lassi is a lassi – with mango.
How to make a mango lassi
It does not take much to make a mango lassi. However, it is difficult to avoid peeling a mango. If you do not master the art, you get a few suggestions on how to do it here:
Now it remains to mash the mango meat together with yoghurt, water (or milk). Then you have the base.
Some people like to have in cream – something I usually do not mind, but personally do not think it makes this drink better.
So to the question of sugar. If you do not think it is sweet enough you can have in sugar, brown sugar or honey. I hold a button on brown sugar, but think it's mostly unnecessary.
It is also within the conventions to decorate with mint leaves – and it is not entirely wrong to mash the lassi with some mint leaves either. It is also allowed to sprinkle over some cardamom.
Below you will find my recipe, but here it is important to find out what you like best within the tight lassi frames.
Also read:
The recipe for Indian byriani that everyone likes
It's that easy to make naan bread
How to make perfect brownies
How to make chocolate popcorn for your birthday!
Here you can search among 4000 recipes!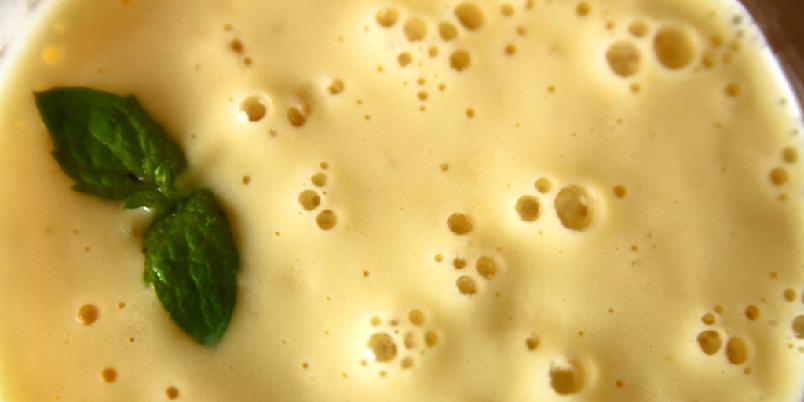 Erik Hannemann
1 piece Mango
1 tbsp Sugar
2 dl Matyoghurt
1 tassel Mint
3 dl Water
This case was first published 13/04 2010, and last updated 26/06 2017
.